Follow along here to keep up with Repmo athletes as they compete at the Missouri Special Olympics Indoor State Games.
Note: A big thank you to coach Scott Weis and all the parents who sent photos and results this weekend! And thank you to Mark Nelson and Southern Sun Electric for sponsoring our Special Olympics coverage. 
Basketball Gallery 3
Basketball Gallery 2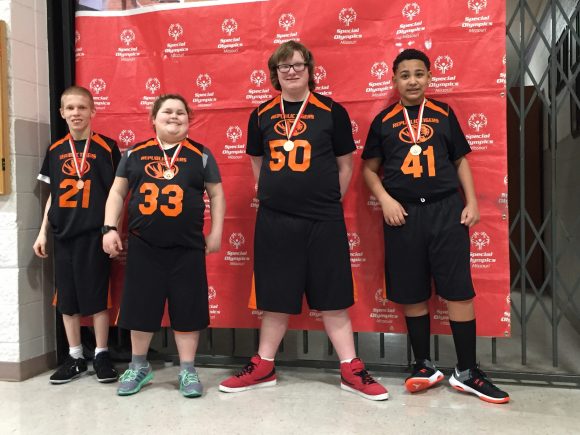 Day 2: Basketball
Republic Tiger Paws lost their 3-on-3 opener 20-4. Eric Whillock and Bret Kies each scored two points for Republic.
Basketball Action Shot Gallery
Photo Gallery: Afternoon Session
Results Update: Samuel Ard, 1st place; Christian Ard, 2nd place; Kaden Hill, 3rd place.
Update: Bowling Video Clips
Update: Game One Scores
Samuel Ard 101, Christian Ard 111, Kaden Hill 62
Bowling Photo Gallery
Our Special Olympics coverage is sponsored by Southern Sun Electric. Southern Sun can save you money by doing your electrical work right the first time. With 40-plus years of experience, let Southern Sun solve your electrical problems quickly and efficiently. Find them online at southernsunelectric.com.